Bulgarian salad (shopska salata)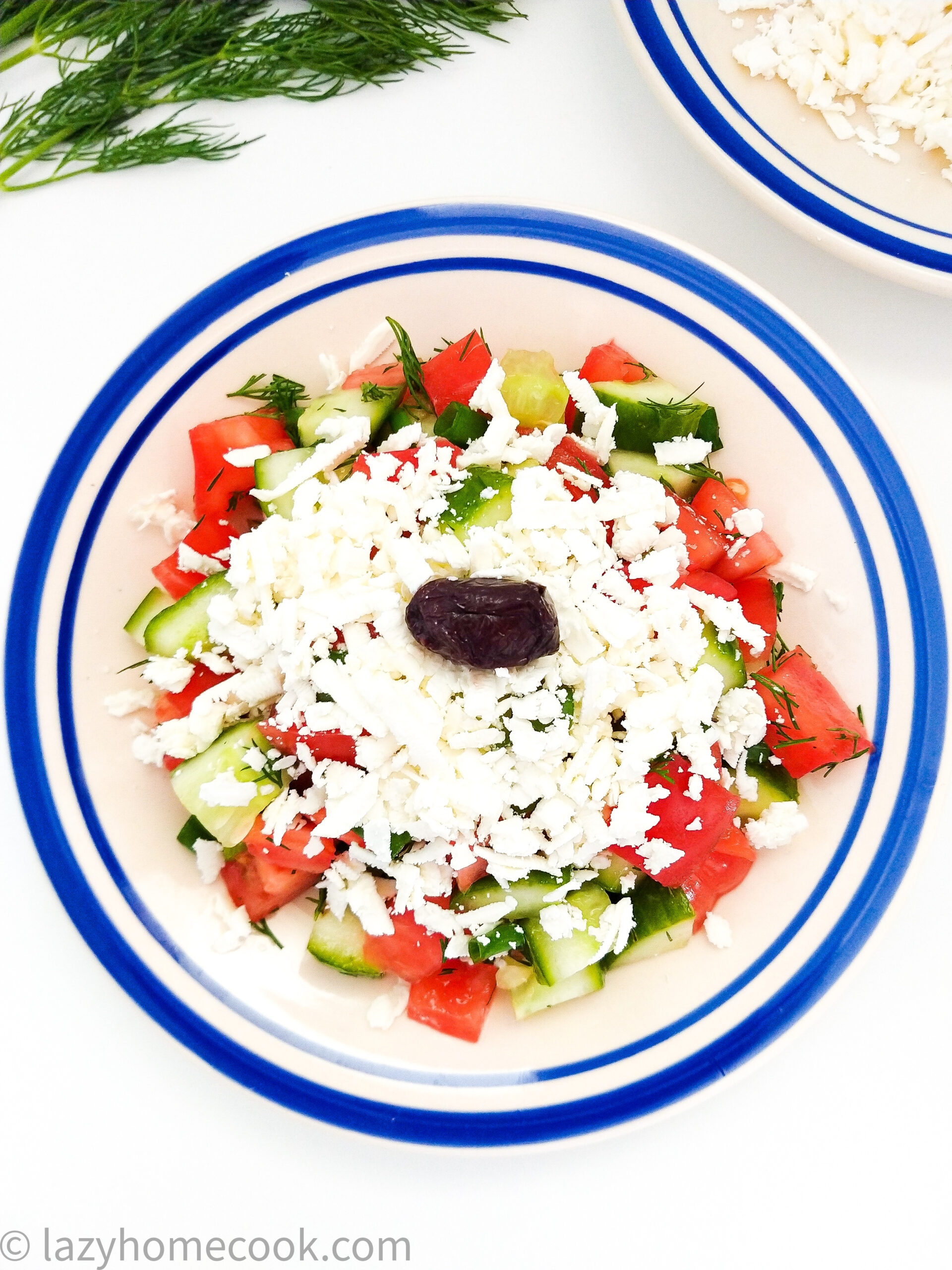 An easy, delicious and refreshing salad from Bulgaria that's generously sprinkled with grated cheese. The salad is made with tomatoes, onions, cucumbers, and bursts with flavor! Also, it can be prepared within 10 minutes, which makes it – together with Olivier salad and Russian crab salad – one of my favorite salad recipes.

We love to spend our holidays on the coast side of Bulgaria. The weather is amazing, the nature is beautiful and the food is delicious! We often spend our time in restaurants, eating tasty food and drinking Bulgarian wine. Ohh, Bulgarian wine… so good! I could spend hours talking about Bulgarian wine! Haha, but that's a different story. Anyways,  back to the salad.

They say that Bulgarian shopska salad recipe was invented in the 1950s as part of a tourism promotion to highlight the local ingredients. Different salads were also created, but only shopska salad really survived the test of time.

Today, shopska salad is one of the most popular Bulgarian dishes, and the country's national salad too! Did you know that the colors of the salad highlight the colors of the Bulgarian flag? Red (tomatoes), green (cucumbers) and white (cheese). Cute right?

Enjoy this quick and easy Bulgarian salad!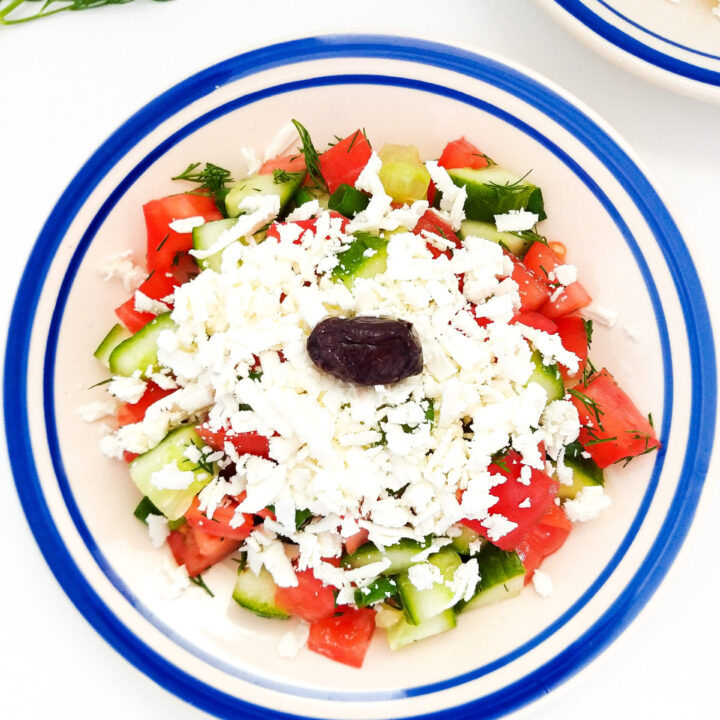 Bulgarian salad (shopska)
An easy, delicious and refreshing salad from Bulgaria that's generously sprinkled with grated cheese. The salad has a lot of flavor and can be prepared quickly, which makes it one of my favorite salads!
Ingredients
1 large tomato (220 gr), chopped
1 small cucumber (160 gr), unpeeled and chopped
0,5 stalk spring onion (20 gr), slice the green leaves
100 gr Bulgarian Sirene cheese (or feta), grated
2 tbsp fresh dill, chopped
Olive for decoration (optional)
Sunflower oil (optional)
Salt / pepper (optional, because the cheese could be salty enough)
Instructions
Add the tomatoes, cucumbers, scallions (or red onion) and dill to a large bowl. Toss well to mix. Season with oil, salt and pepper (all optional).
When ready to serve, top the salad with grated cheese and, if desired, an olive on top.
Enjoy!
Did you make this recipe? I'd love to see pictures of your creations on Instagram!
Tag @lazyhomecookk and hashtag it #lazyhomecook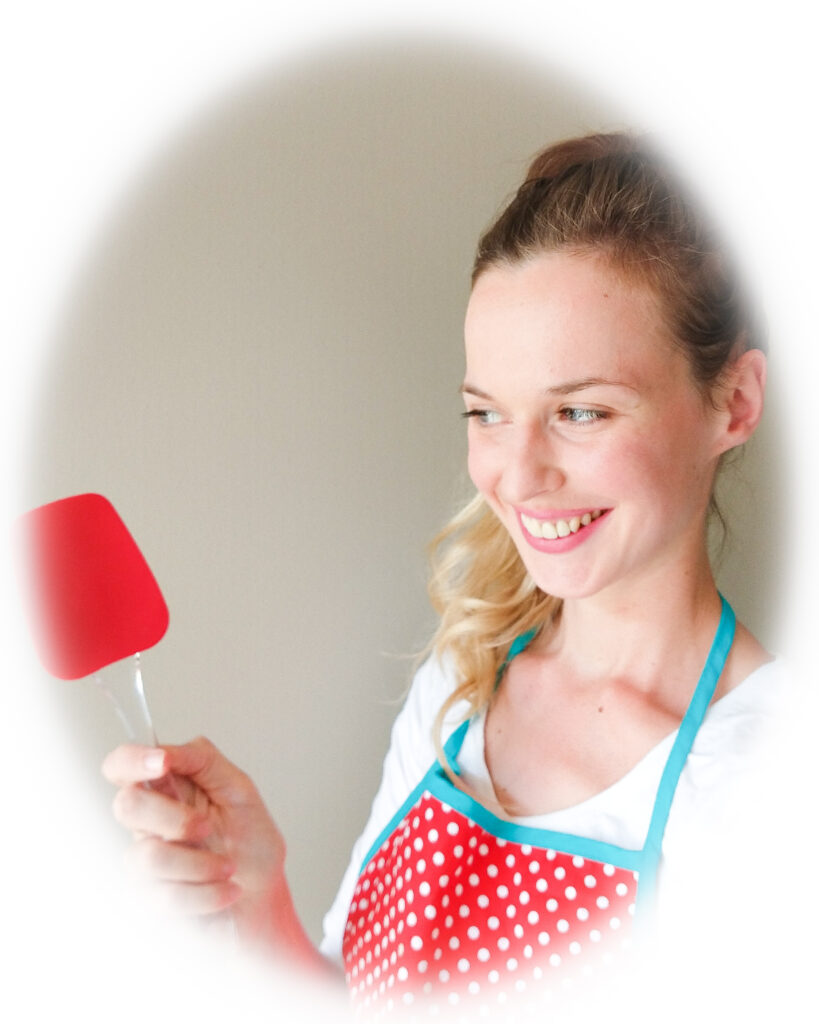 Hi, and welcome!
I'm Jeanette, the blogger behind Lazy Home Cook.
Here I share all my delicious, easy
and family approved recipes with YOU.
Thank you for stopping by!
I'm happy you're here.

---
---