Spinach feta spring rolls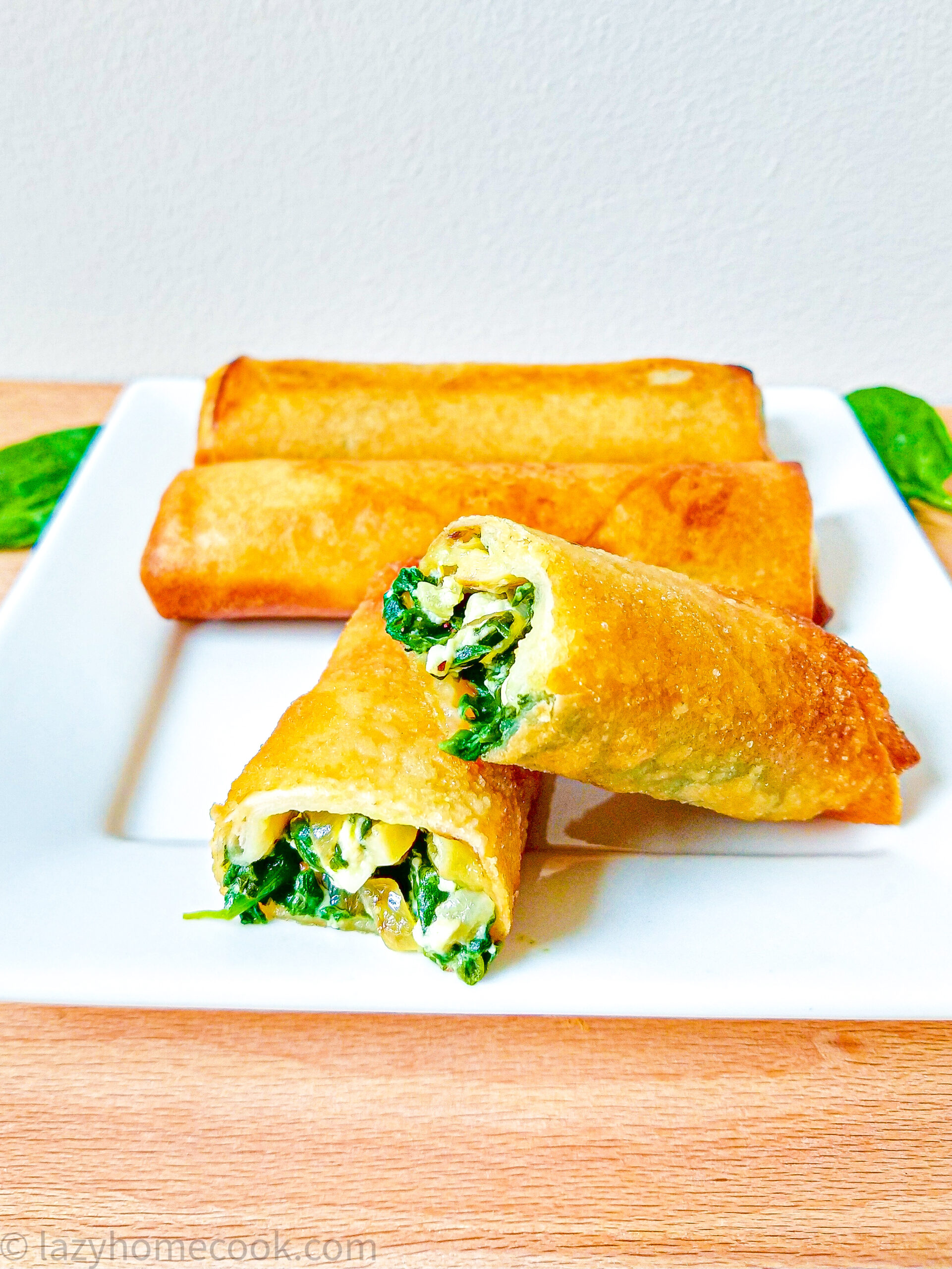 Perfectly crispy spring rolls filled with a feta spinach mixture. They are vegetarian, delicious and really easy to make!

These spring rolls are very similar to the Turkish sigara boregi. Not sure if you have ever tried them before, but sigara boregi are Turkish spinach feta rolls that are cigar shaped and made with feta cheese and filo dough. Sigara boregi are just like pide (meat pie) a popular Turkish dish.

It wasn't my intention to recreate those Turkish spring rolls, but somehow they ended up tasting pretty similar. Anyways, I love these Turkish spring rolls, so I was really happy with the end result!

This recipe yields 9 spring rolls, but of course you can easily make more if you wish. You can eat these spinach feta spring rolls as an appetizer or as a side dish. I like to dip spring rolls in a sweet chili sauce like this one, but you can dip them in any other sauce of your liking too. Enjoy!

Loving this dish? Try out some of my other dishes too, like:
Fried chickpea falafel
Extra crispy cauliflower bites
Spinach soup with crispy bacon
*This post may contain affiliate links.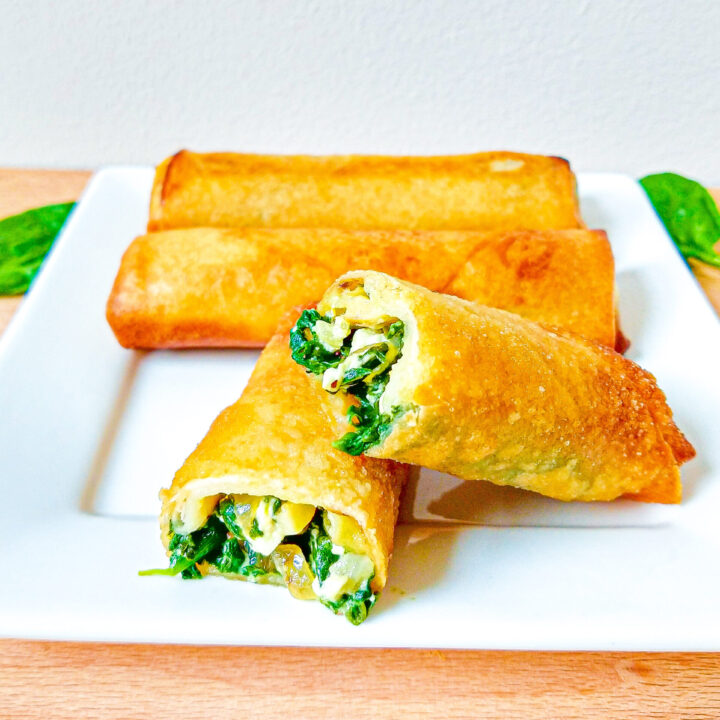 Spinach Feta Spring Rolls
Perfectly crispy spring rolls filled with a creamy spinach mixture. They are vegetarian, delicious and really easy to make! Yield: 9
Ingredients
9 spring roll pastry wrappers
200 gr spinach, chopped
100 gr feta, crumbled
0,5 onion, finely chopped
1 garlic clove, minced
Handful fresh Parsley (optional), finely chopped
salt/pepper
Extra: Mixture of 1 tbsp flour and 3 tbsp water
Instructions
Defrost the spring roll pastry wrappers.
Heat oil in a frying pan and saute the onion and garlic until golden and soft.
Add the chopped spinach to the skillet and cook for about 40 seconds. Remove from heat and let the spinach mixture cool down a bit. Drain any excess liquid from the filling if present.
Add the crumbled feta and finely chopped parsley to the spinach mixture. Mix. Season with salt and pepper.
Peel back 1 spring roll wrapper and place it in a triangle shape on a clean work surface. Keep remaining spring roll wrappers covered with a damp paper towel to keep them from drying out.
Add 1 full tablespoon of filling onto the bottom third of the wrapper. Fold the bottom corner over the filling and tuck underneath. Roll tightly towards the center then fold in the sides, roll again then brush the last flap lightly with the mixture of water and flour, and roll to seal.



Repeat the above with remaining spring rolls. Keep the formed spring rolls covered with plastic wrap so that they don't dry out.
Heat oil to 180 degrees Celsius. Fry 5-7 egg rolls at a time until golden brown and crispy. Spring rolls should sizzle when they are in the oil.
Transfer to a wire rack and let cool for 15 minutes before serving with your favorite sauce, like this one.
Did you make this recipe? I'd love to see pictures of your creations on Instagram!
Tag @lazyhomecookk and hashtag it #lazyhomecook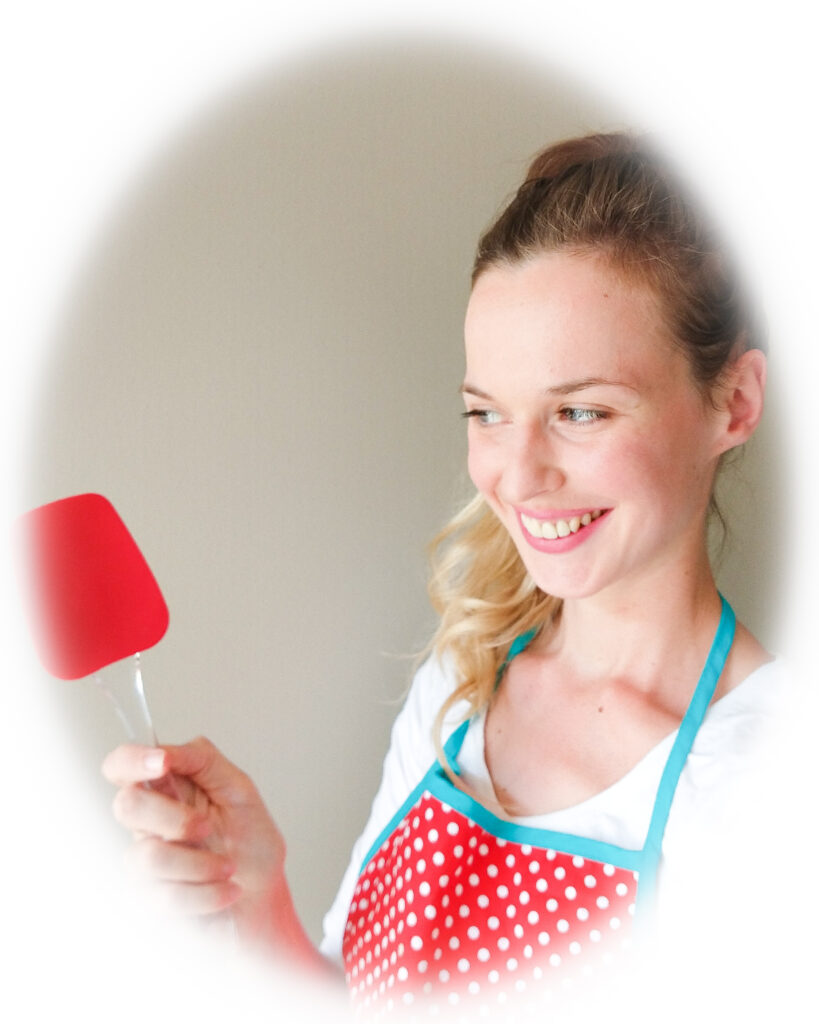 Hi, and welcome!
I'm Jeanette, the blogger behind Lazy Home Cook.
Here I share all my delicious, easy
and family approved recipes with YOU.
Thank you for stopping by!
I'm happy you're here.

---
---