Hummus from dried chickpeas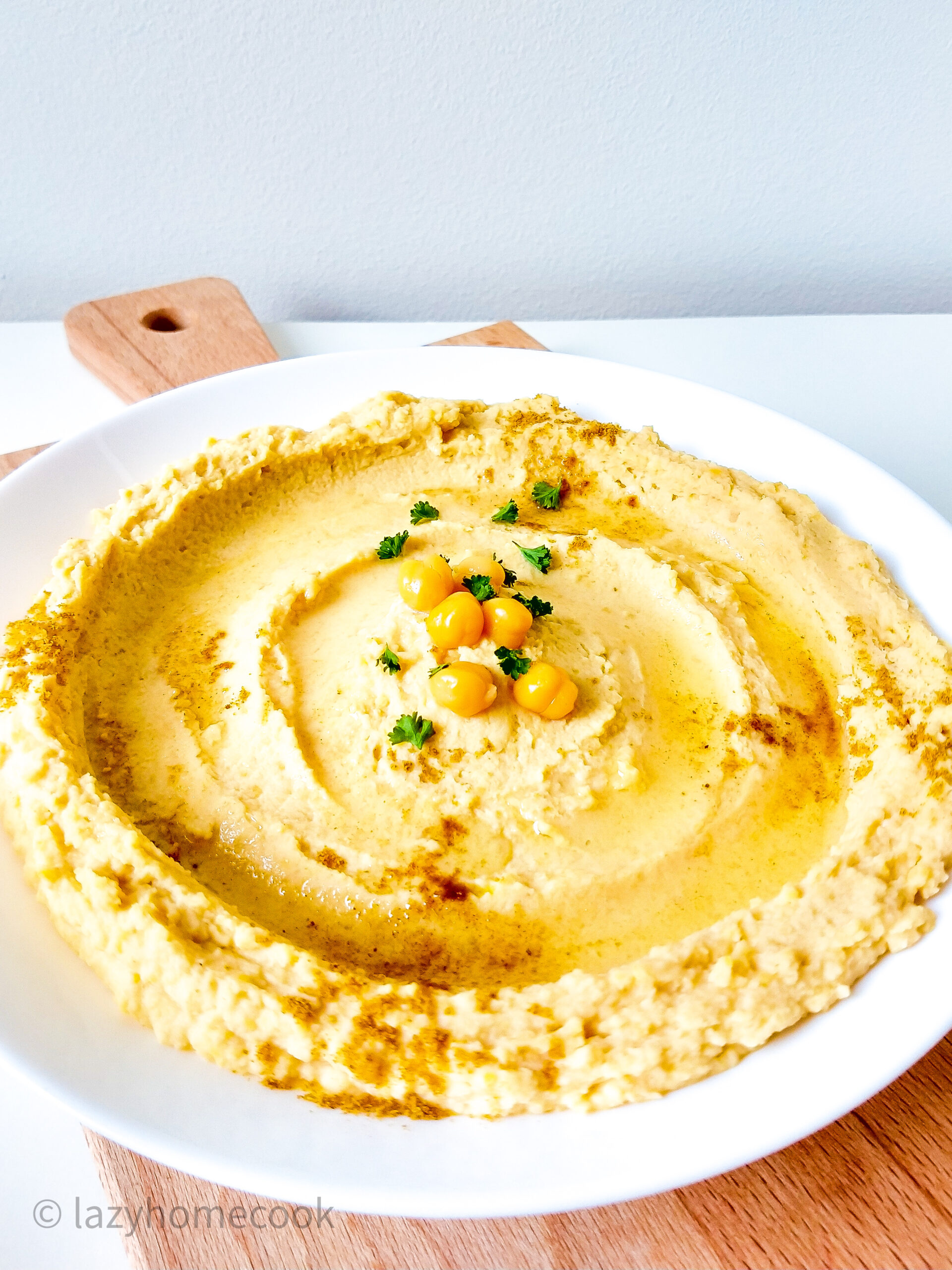 This hummus recipe is easy and so tasty! I always used store-bought hummus, until I figured out that it's insanely easy to make your own. And let's be honest, it tastes way better than the regular store-bought hummus. Also, this hummus is made with real and healthy ingredients and is completely vegan.

The hummus makes a delicious spread and great dip. You can serve it with pita bread or dip your vegetables, like carrot, in it.

For this hummus recipe I used dried chickpeas like these ones, which I soaked overnight. The next day I boiled them together with 1 tsp of baking soda. This is a trick which makes the skin of the chickpeas really soft and easy removable. You can easily leave the skin on, this saves you around 15 min, but if you prefer to have a really smooth hummus I advise you to take the skin off.

I just love to use dried beans whenever I can, because I often think they are more flavorsome than canned beans.

Well, try it out and let me know your thoughts!

You also might like:
Chickpea falafel
Homemade kebab
*This post may contain affiliate links.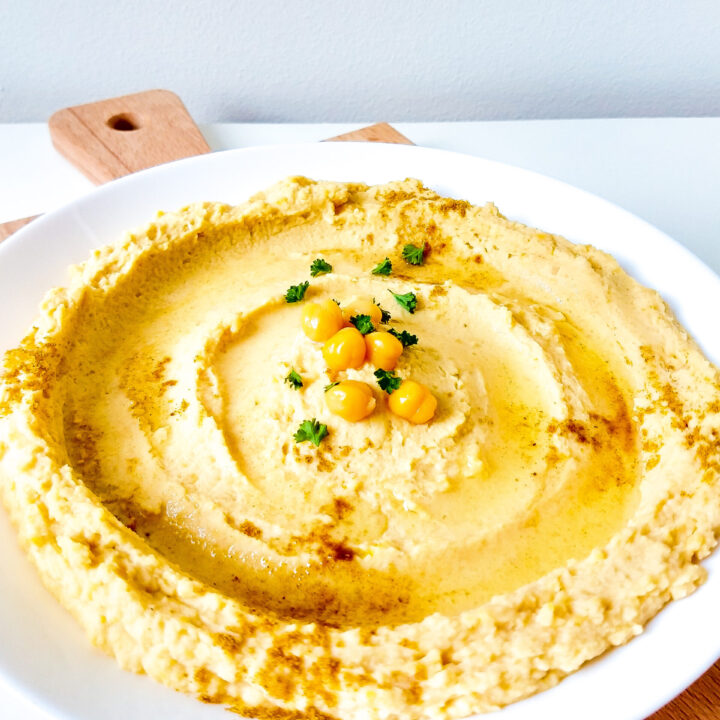 Hummus from dried chickpeas
Total Time:
8 hours
30 minutes
Ingredients
200 gr dried chickpeas
0,5 tsp cumin + more to garnish
1 tsp salt
2 tbsp tahini
3 tbsp olive oil + more to garnish
2 tbsp lemon juice
1 garlic clove
6 tbsp water
Handful of parsley
1 tsp baking soda (optional)
Instructions
Soak the dried chickpeas, like these, overnight.
Boil the chickpeas together with the baking soda until soft, around 30 minutes.
Cut the garlic clove finely.
Take out your blender, and add the tahini and lemon juice into the blender bowl.
Process for 1 minute and scrape the sides. Process for 30 seconds more.
Add the olive oil, cut garlic, cumin, water and salt to the tahini and lemon juice.
Process for 30 seconds, scrape the sides and process for another 30 seconds, or until combined.
Add half of the boiled chickpeas and process for 1 minute, and scrape sides.
Add the other half of chickpeas and process until smooth. Scrape the sides when needed.
Add some tbsp of water, if needed, to adjust the consistency of the hummus to your liking.
Serve the hummus with a drizzle of olive oil, a dash of cumin and sprinkle it with some fresh parsley.
Notes
The cooking time of the chickpeas depends on the size of the chickpeas. The bigger the chickpea, the longer the cooking time.
Did you make this recipe? I'd love to see pictures of your creations on Instagram!
Tag @lazyhomecookk and hashtag it #lazyhomecook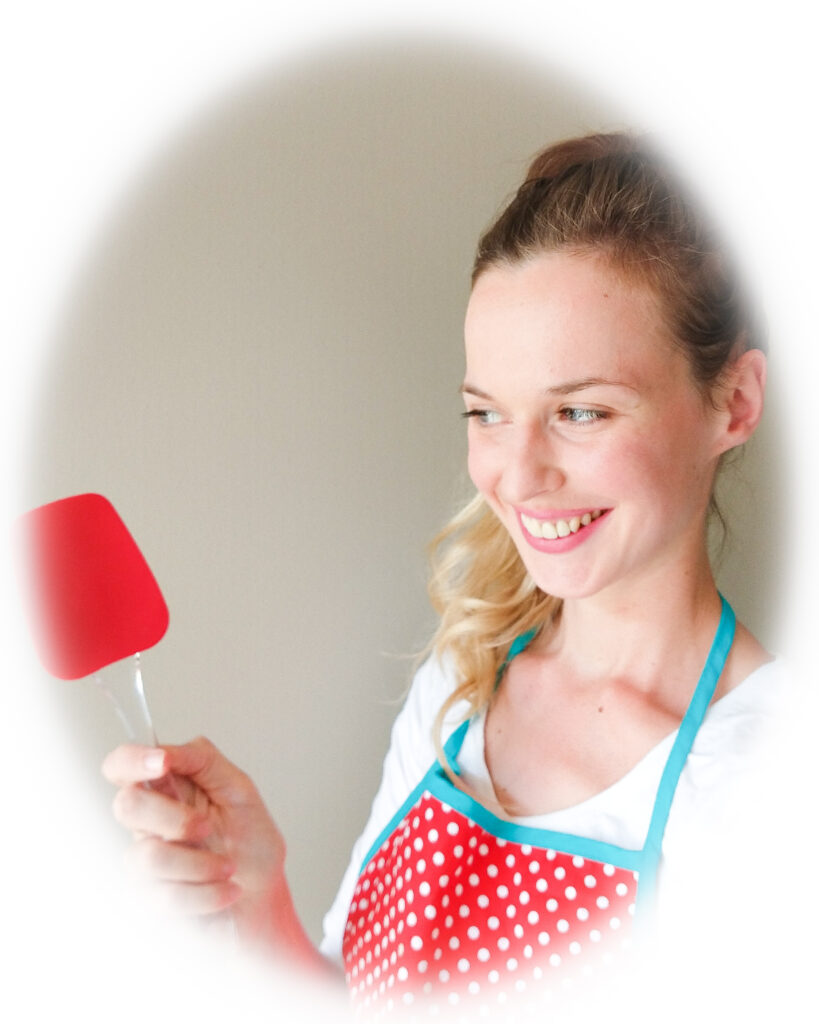 Hi, and welcome!
I'm Jeanette, the blogger behind Lazy Home Cook.
Here I share all my delicious, easy
and family approved recipes with YOU.
Thank you for stopping by!
I'm happy you're here.

---
---