Healthy and sweet red lentil cake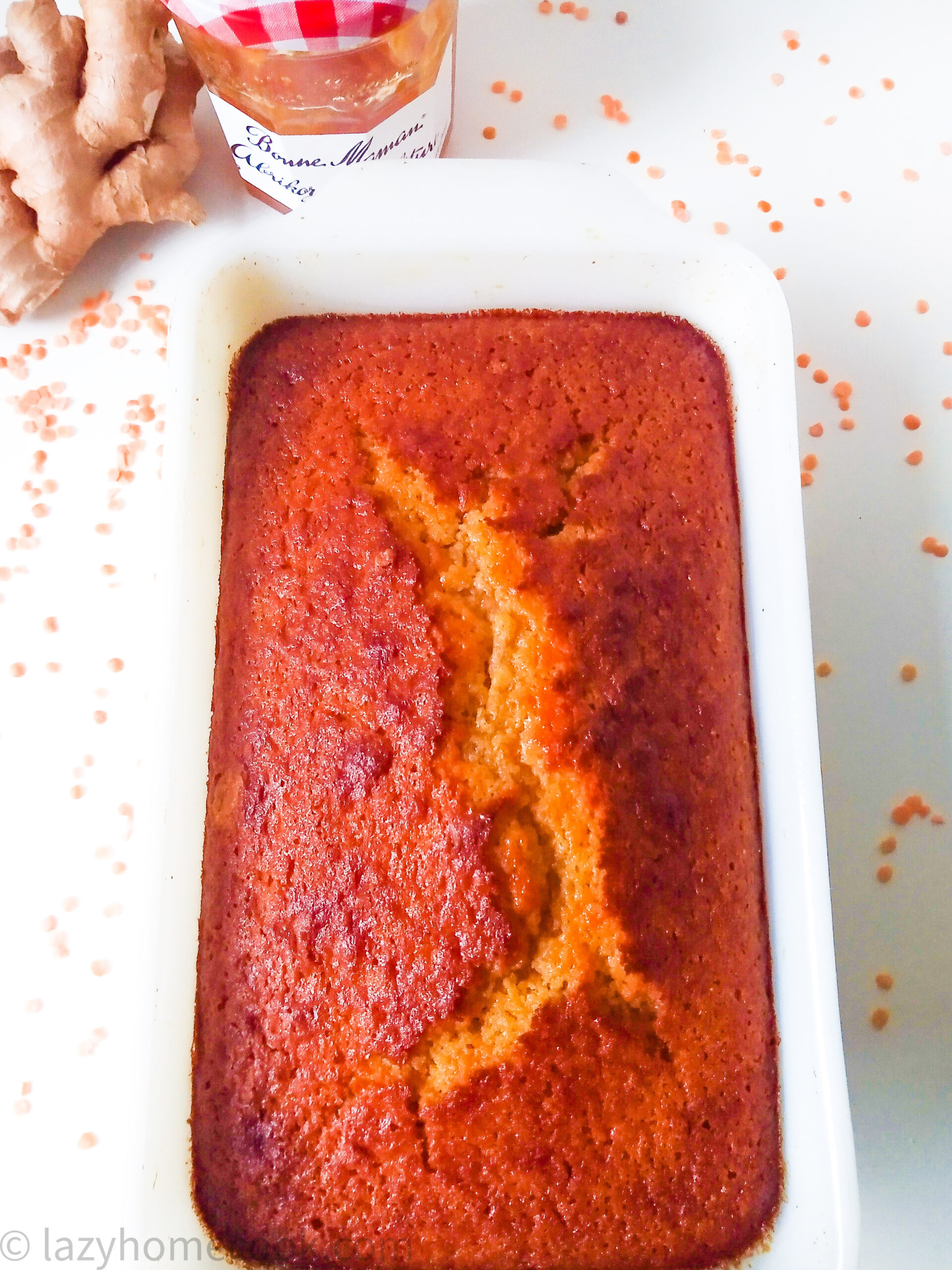 A soft, spongy and sweet cake that is simply mouthwatering and more healthy and nutritious than your store-bought cake! Made with polenta (this polenta would do), red lentils and apricot jam, you've found yourself a delicious recipe that probably could become one of your favorite loaf cake recipes.

The cake has a pleasantly gritty texture thanks to polenta. It also contains red lentils, which you most likely wouldn't know unless you were told so. Red lentils are high in protein and fiber, rich in B-vitamins, a great source of iron, help to lose weight, and the list could go on and on and on…

The cake makes a perfect dessert for children too, because it is sweet, and also healthy and nutritious. Try it with tea, coffee or vanilla cream and you'll not be disappointed.

Anyways, I guess I have given you guys all the reasons to start baking this delicious sweet polenta cake with red lentils and apricot jam!

Loving this recipe?
Try out my other sweet recipes too, like my:
Cinnamon rolls
Delicious carrot cupcakes
Banana chocolate walnut cake
*This post may contain affiliate links.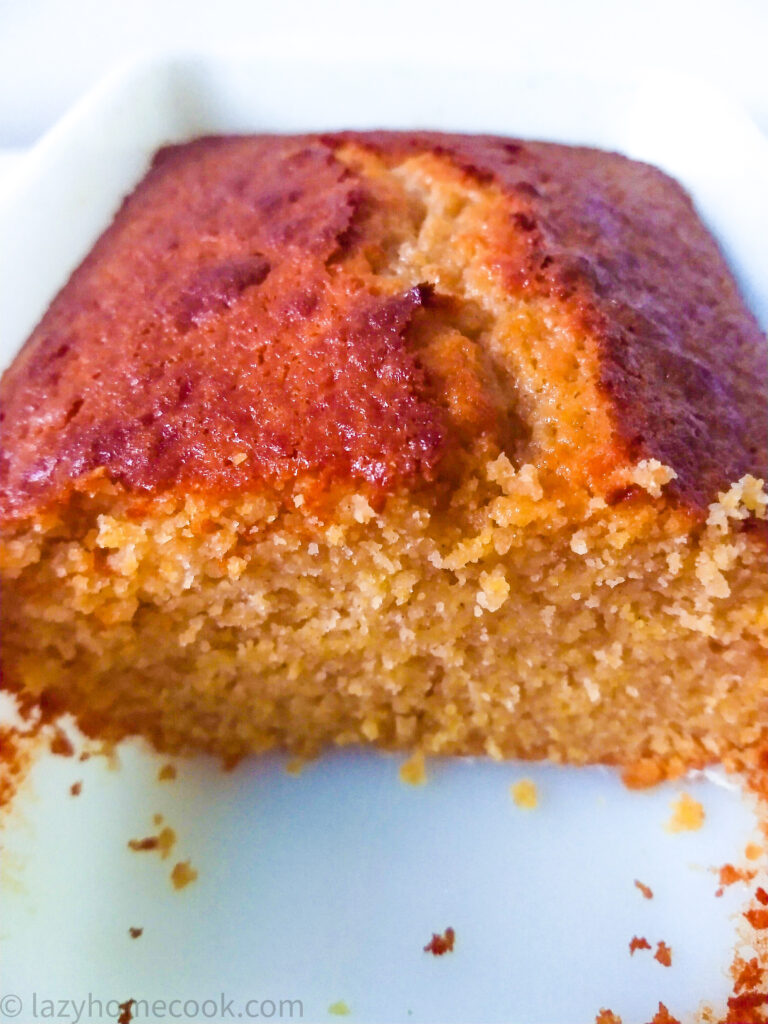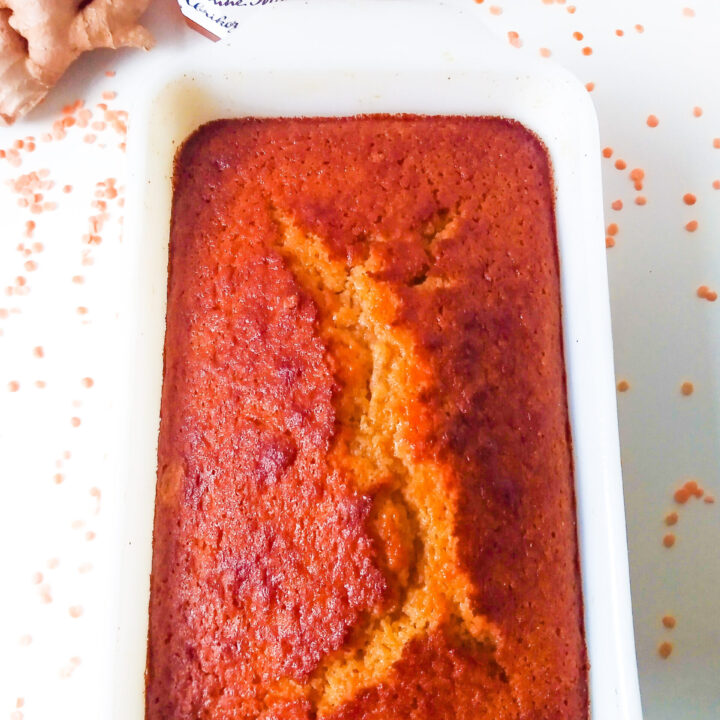 healthy and sweet red lentil cake
A soft, spongy and sweet cake that is simply mouthwatering and more healthy and nutritious than your regular store-bought cake!
Ingredients
130 gr dried red lentils
125 ml oil
130 gr granulated sugar
100 gr all-purpose flour
75 gr dry polenta (see note)**
90 gr apricot jam
3 eggs
0,5 tsp salt
2 tsp baking powder
1 tsp ginger powder
0,5 tsp cinnamon
1 tsp vanilla essence
Instructions
Preheat oven to 180 degrees Celsius
Boil lentils in water according to the instructions on the package*.
Drain the lentils and press out excessive liquid with a spoon.
Use the blender (hand blender is also good to use) to blend together the lentils, oil and eggs for about 20 seconds.
Then add the polenta (**see note) and remaining ingredients to the lentil mixture and blend until a paste. It won't be a thick batter, but that's how it should look.
Place in a greased 25x12 cm cake tin and bake for 45-50 minutes just below the center of the oven until a knife comes out clean.
Notes
*I cooked 130 gr lentils in 510 ml water for about 15 minutes, but cooking time depends on the thickness of the lentils you use.
** This polenta should be fine
Did you make this recipe? I'd love to see pictures of your creations on Instagram!
Tag @lazyhomecookk and hashtag it #lazyhomecook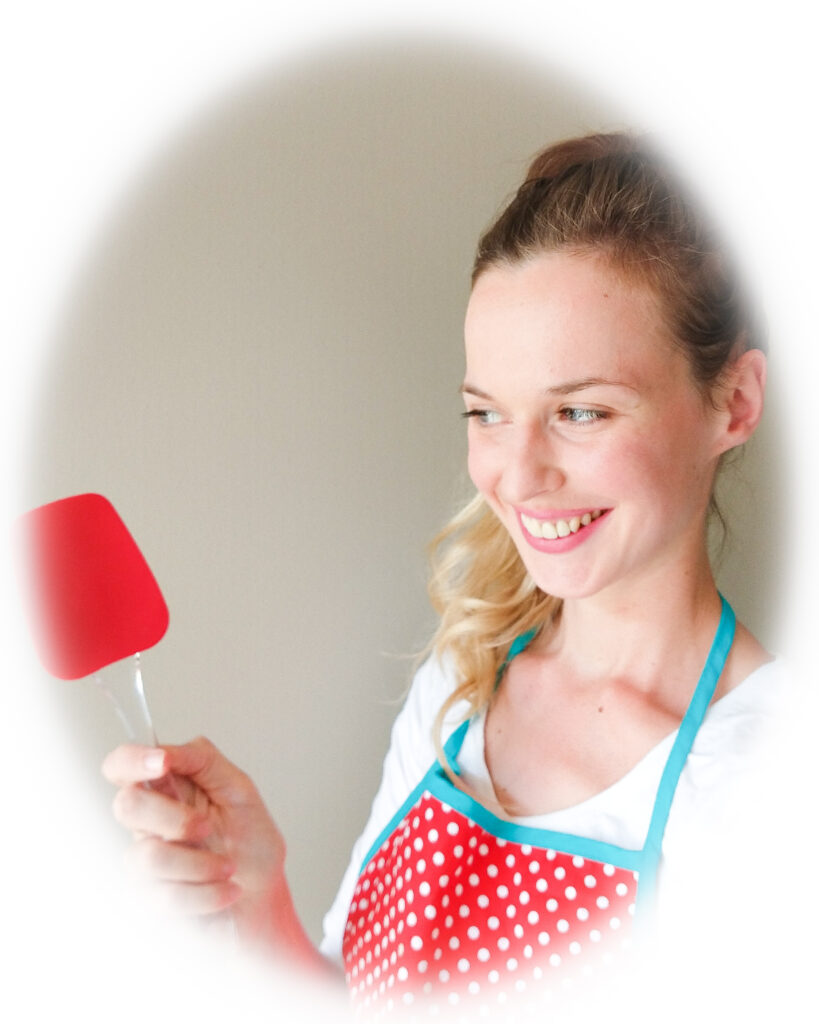 Hi, and welcome!
I'm Jeanette, the blogger behind Lazy Home Cook.
Here I share all my delicious, easy
and family approved recipes with YOU.
Thank you for stopping by!
I'm happy you're here.

---
---