Peanut butter cookies with shredded coconut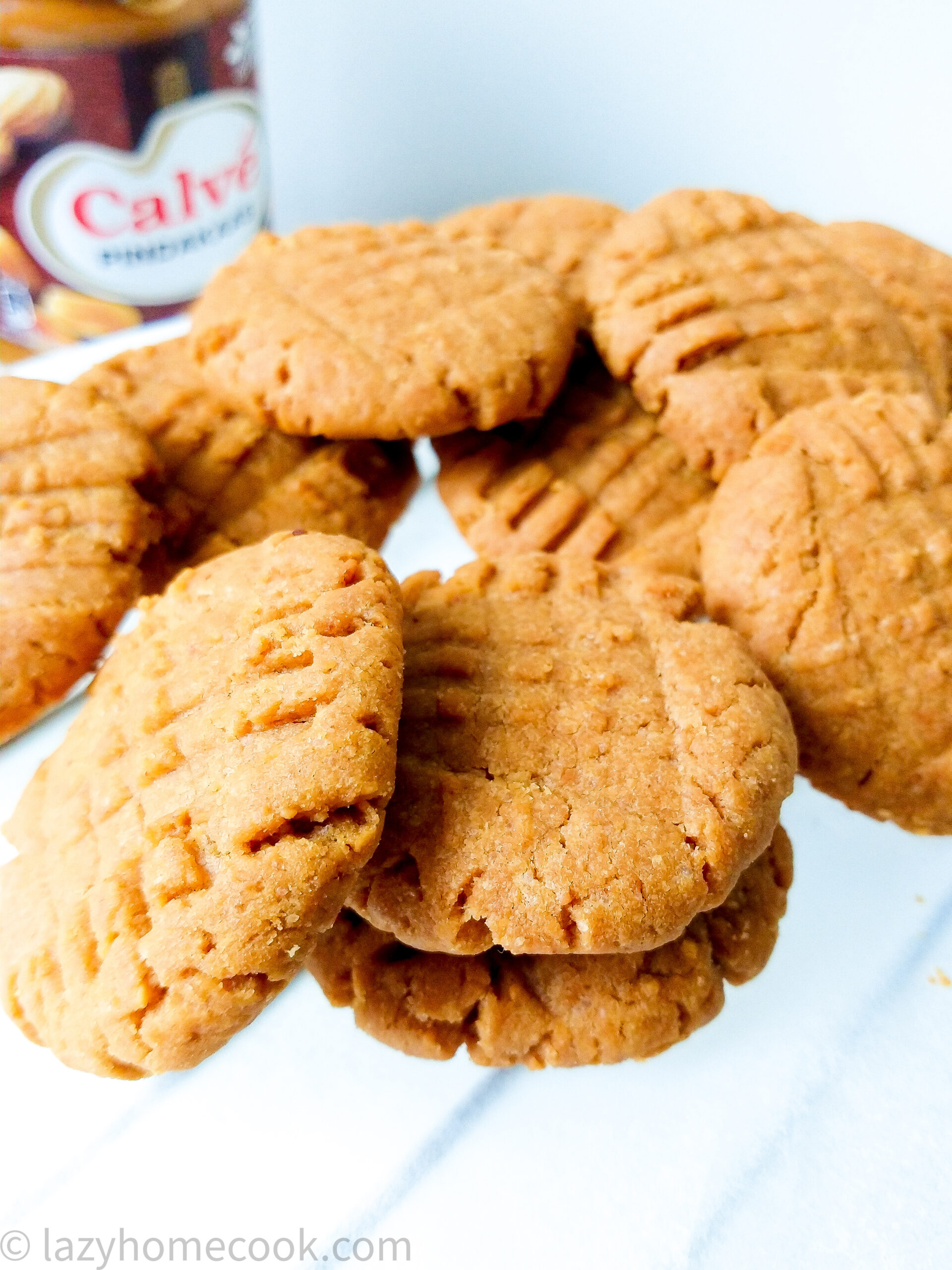 A classic peanut butter cookie recipe with a delicious twist to it. These cookies represent a perfect balance of salty and sweet, and just melt in your mouth! It's a quick and easy peanut butter cookie recipe with shredded coconut that grown ups AND kids / toddlers will absolutely love.

I was searching for peanut butter recipes to serve to my toddler (my doctor's advice). I tried to feed him a bit of Calvé peanut butter on a spoon (Calvé is the name of the brand, which produces peanut butter I usually eat myself), but my son didn't like the taste that much. Of course I've got some peanut butter recipes in my database like, peanut butter Halloween teeth or my peanut butter smoothie, but my son is still way too young to enjoy this. So I decided to feed him a melt-in-your-mouth, homemade peanut butter cookie, because who would not love a delicious peanut butter cookie, am I right?!

Anyways, I googled around but found many recipes way too sweet, and I didn't feel comfortable feeding my kid a cookie with that much sugar in it.  So I made a decision to substitute a part of the sugar with shredded coconut, just to see if it would work out…and seriously, it turned out so, so good. I like it more than regular peanut butter cookie recipes out there, and that says a lot, because I've always been a huge classic peanut butter cookie addict! Oh, and of course, most importantly: my son loved them as much as I did!

If you like classic peanut butter cookies, you can easily skip 20 gr of shredded coconut and add 20 gr more of brown sugar to the recipe. Also, if you like your cookies more sweet, but still want shredded coconut in there, just reduce the amount of coconut to 10 gr and add those 10 gr to the sugar part (which will make 40 gr of sugar in total).

By the way, you can substitute shredded coconut with desiccated coconut, as they are very similar to each other. Enjoy these easy and delicious peanut butter cookies with shredded coconut (or desiccated coconut 😉 )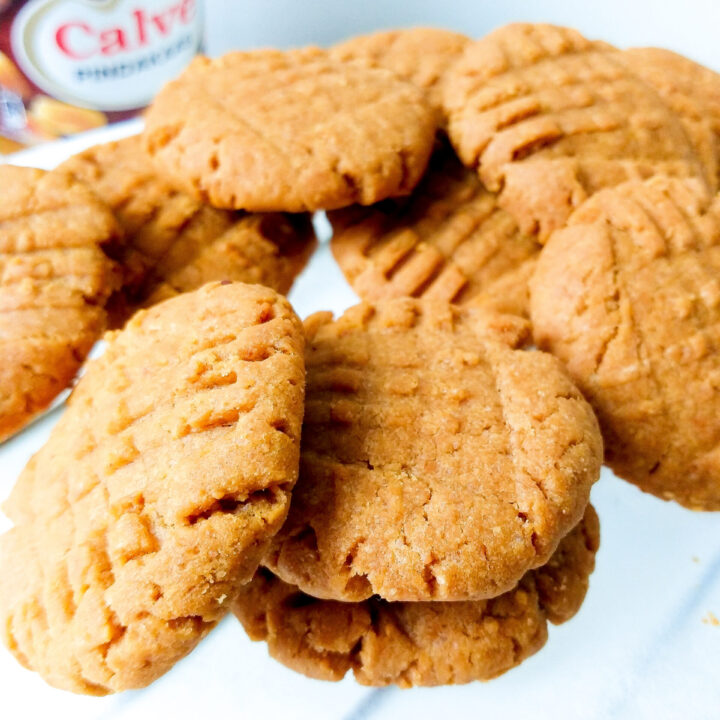 Peanut butter cookies with shredded coconut
Additional Time:
5 minutes
A classic peanut butter cookie with a delicious twist to it. These cookies represent a perfect balance between salty and sweet, and they just melt in your mouth! It's a quick and easy peanut butter cookie with shredded coconut recipe that grown ups AND kids / toddlers will love! Yield: 15 cookies
Ingredients
90 gr all-purpose flour
1 tsp baking powder
40 gr butter unsalted, room temperature
30 gr brown sugar
125 gr peanut butter (I used Calvé creamy)
20 gr unsweetened shredded coconut
1 egg, room temperature and beaten
Instructions
Preheat the oven to 180 degrees Celsius.
Sift flour and baking powder together in a large bowl and mix to combine.
Add butter, sugar, peanut butter, coconut to the bowl and knead until incorporated. Add one egg and knead until incorporated.
Divide the peanut butter mixture into 15 balls (about 24 gr each), and place on a baking sheet lined with parchment paper.
Flatten the balls slightly by hand and make a criss-cross pattern on each cookie with a fork.
Bake cookies for about 10 minutes.
Allow cookies to cool completely before serving.
Did you make this recipe? I'd love to see pictures of your creations on Instagram!
Tag @lazyhomecookk and hashtag it #lazyhomecook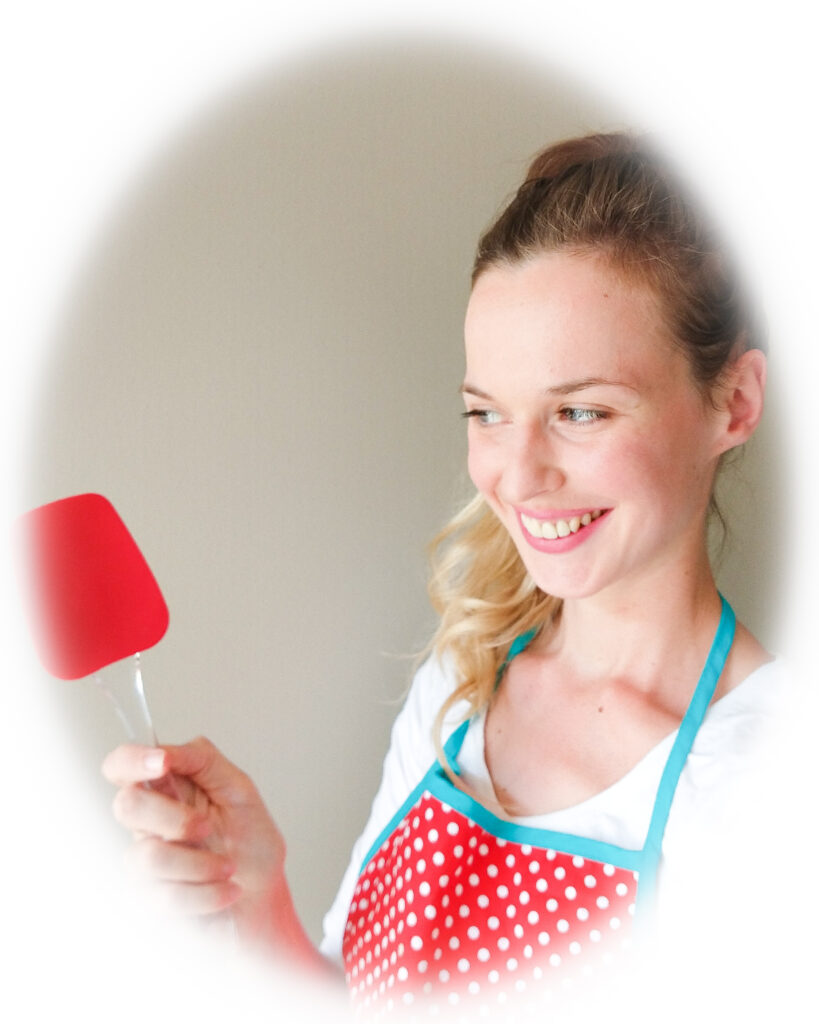 Hi, and welcome!
I'm Jeanette, the blogger behind Lazy Home Cook.
Here I share all my delicious, easy
and family approved recipes with YOU.
Thank you for stopping by!
I'm happy you're here.

---
---