Oven-baked sweet potato chips (only 30 minutes)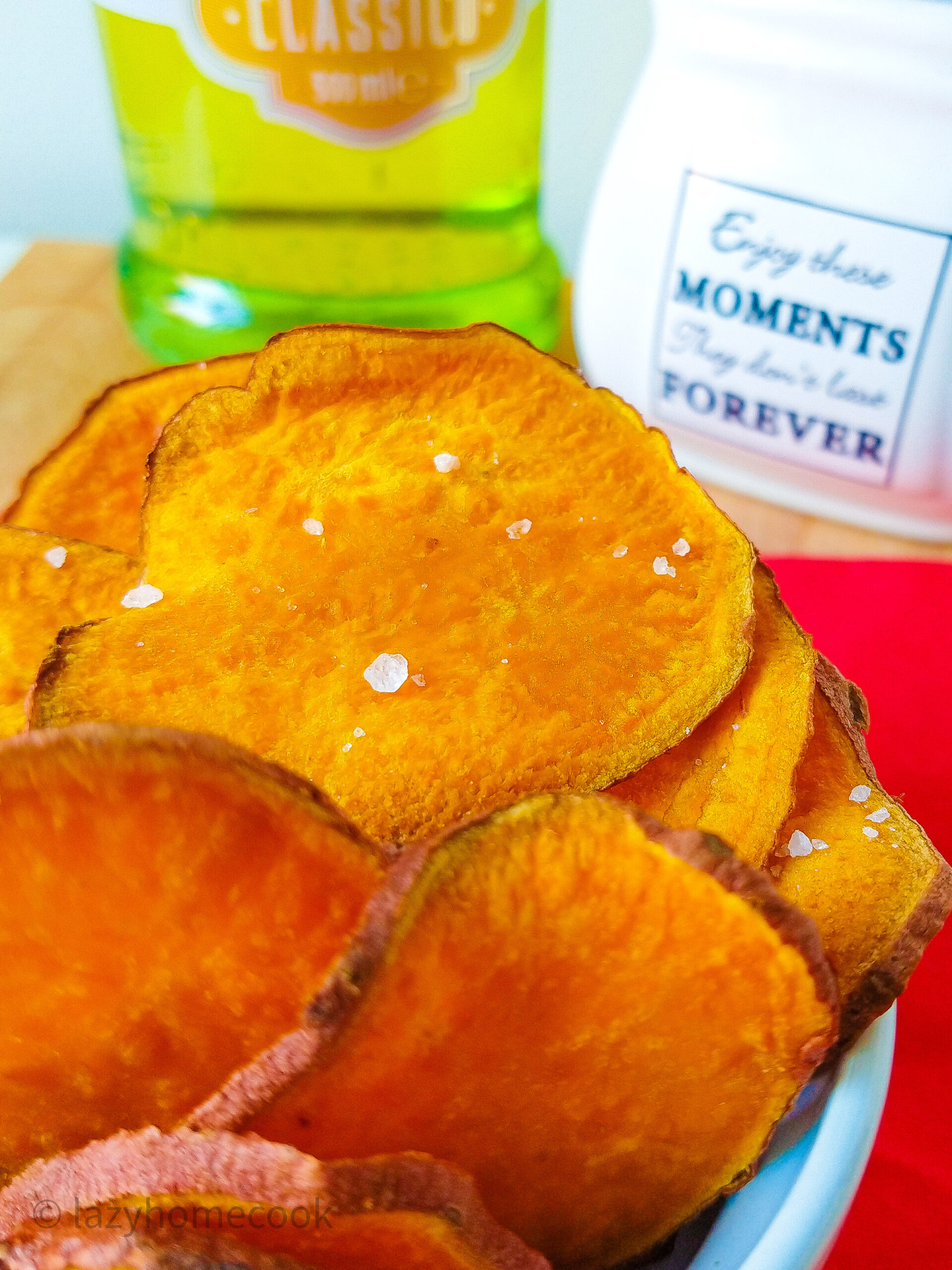 These sweet potato chips are such a healthy and tasty snack. Only salt, sweet potato and a bit of olive oil is needed to make these beauties.

I found that a lot of recipes include a couple of hours baking time. I seriously don't have the patience to wait such a long time for my chips. Lazyhomecook.com remember :)?

Anyway, the sweet potato chips only need 20 minutes in the oven and come out beautifully crispy and just slightly meaty in the middle. That's how I prefer these chips.

You can serve the sweet potato chips alongside burgers, sandwiches and the like. I often eat them as a quick snack or together with my fresh pita burger. Yummy!

Oh, by the way, it's the thin layer of olive oil that makes these sweet potato chips deliciously crispy, so try not to skip this step.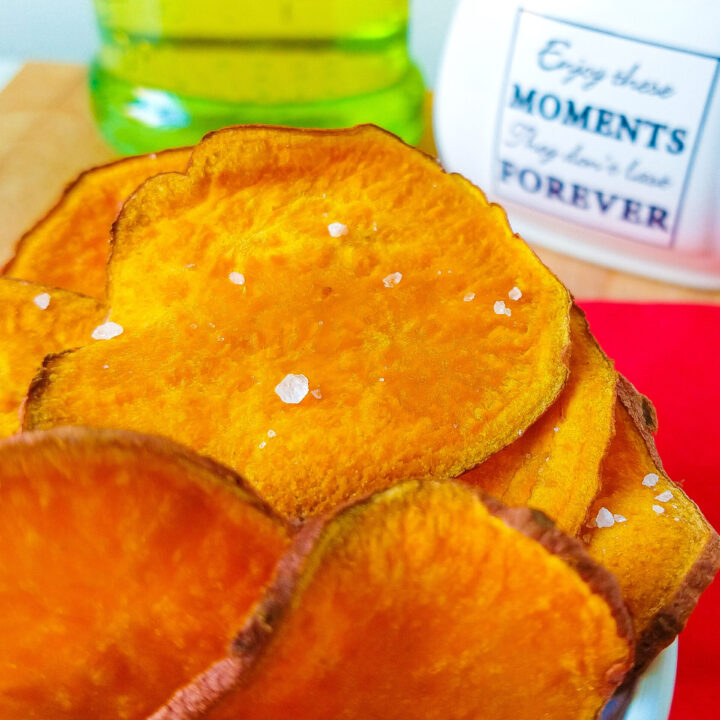 oven-baked sweet potato chips (only 30 minutes)
Quick sweet potato chips. These baked beauties are healthy and delicious!
Ingredients
300 gr sweet potatoes
2 tbsp olive oil
Salt
Instructions
Preheat oven to 200˚ Celsius.
Wash the sweet potatoes and dry them.
Leave skin on potato and cut around 1 mm thick rings.
Put the potato slices in a big bowl and lightly coat them with olive oil and sprinkle with salt.
Lay out in a single layer on a parchment-lined baking sheet and bake for 20 minutes.
Check them from time to time, they shouldn't turn brown.
If needed, remove the chips that already turned golden/brownish.
Serve right away.
Notes
Don't slice the chips too thick, this will influence the crispiness.
Did you make this recipe? I'd love to see pictures of your creations on Instagram!
Tag @lazyhomecookk and hashtag it #lazyhomecook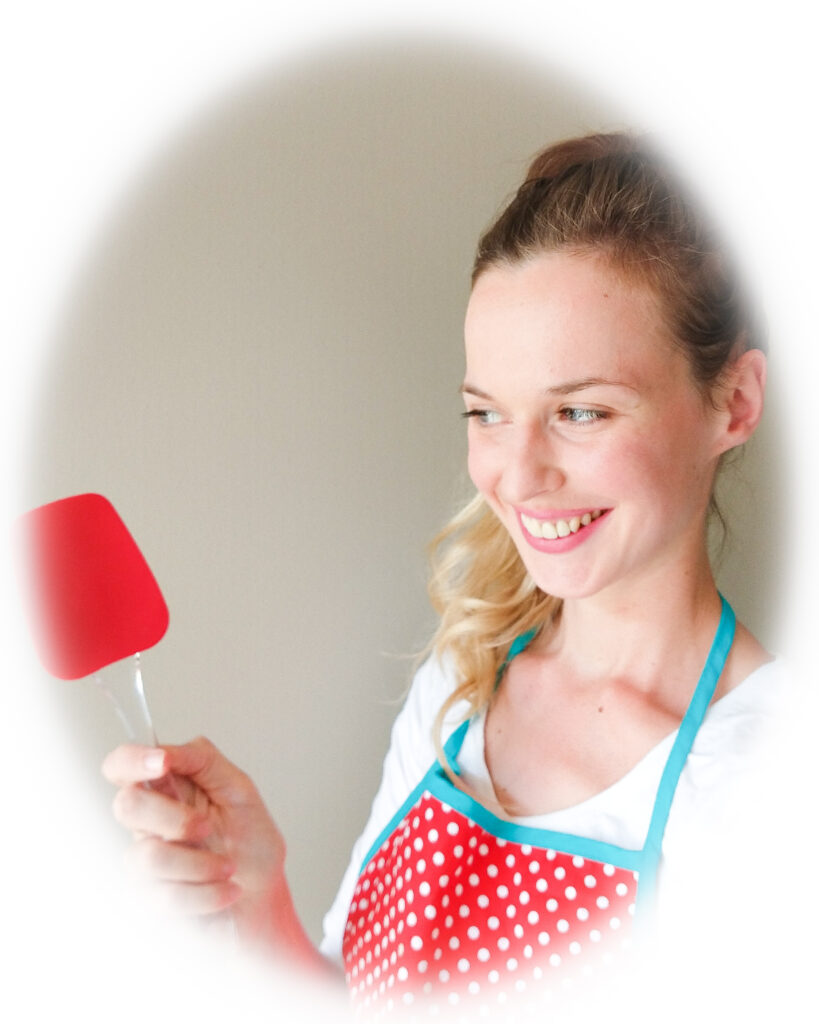 Hi, and welcome!
I'm Jeanette, the blogger behind Lazy Home Cook.
Here I share all my delicious, easy
and family approved recipes with YOU.
Thank you for stopping by!
I'm happy you're here.

---
---